Mining is a very difficult business. As an investor, it is even tougher. Most mining companies trade at roughly fair value. Even the cheap ones are rarely cheap enough to interest me. The thing about mining is that when something goes wrong, you can lose everything. To compensate for this risk, I only want mining plays with five-fold upside or better based on current metal prices. You will not find that sort of upside from well run mining companies. You will only find potential risk.
There are really only two times that you can make real money in mining. One is when you have an amazing ore-body that no one appreciates. As you go towards building the mine, the value of the company should accrete towards a multiple of future cash flow. This is because building a mine is very difficult. Nothing ever goes as planned. There are always aspects of the operation that go wrong.  As you de-risk it by building it, the value ought to go up. It is hard to find these situations. Normally, they are cheap because the market anticipates problems with the start-up. There's an element of the unknown, but that's why there's huge upside if you can figure it out.
The other time that you can make big returns is when a mine doesn't start up correctly. When a mine doesn't produce as expected, people can lose faith rapidly. Even worse, if it's not profitable, raising more money can be very dilutive. As people fear future capital raises, they dump the shares down to silly levels. Often, those levels are justified—sometimes, they create huge opportunities. With a failed start up, you know what's not working and you can drill down and try to figure out if that factor can be fixed. It almost always takes more capital, but that's mining. Once fixed, a down and out mine can be an amazing investment if it eventually does work. Then again, a lot of failed mines should never have been built—these eventually go to zero. Investing in mines that had troubled start-ups is a tough way to make money, but if you put the time in, you can do quite well.
The Wiluna mine is actually a series of interconnected ore-bodies that have been mined for over a century. During this time, Wiluna has produced in excess of 3 million ounces. Certainly, there is plenty more gold there. When Apex Minerals (AXM: Australia) bought this asset a few years ago, they thought it would be simple to just re-start the mine. It sure seemed easy. Wiluna was a known producer with most of the processing equipment still on site, and relatively new. The ore-body needed some drilling, but no one doubted that there was plenty more gold there. Capital was raised to purchase the mine, rehabilitate the equipment, prove up more ore and begin development underground. Management clearly underestimated the scope of their task.
Gold mining is all about economies of scale. When you mine rock that is only a few grams of gold per ton, you end up with a massive earth moving operation attached to a chemical plant. Everything depends on your ability to produce ore and get good recoveries out of the mill. Much of the business is fixed cost in nature. This means that feeding the mill is absolutely critical. Without sufficient ore production, you have a lot of employees and capital sitting around in a desert doing nothing.
Wiluna is an old mine. The ore is there, but it's deep and when Apex bought the mine, the ore wasn't really well defined. Apex did some drilling and decided to drive five declines to approach the ore that they found. All of this takes time and money. Every meter of the decline costs them A$7,000. Going down hundreds of meters in multiple declines gets expensive fast. Apex knew about some ore near existing underground access and there was some low grade ore left in one of the existing pits. The plan was to mine the pit and up-blend that ore with some of the underground material that they had access to. This would produce the cash flow needed for them to pay for the underground declines. It sounded good in theory and they sold that concept to investors who funded it. Let's just say that the only thing that worked out correctly was the price of gold going higher, and it's the only thing they didn't have control over.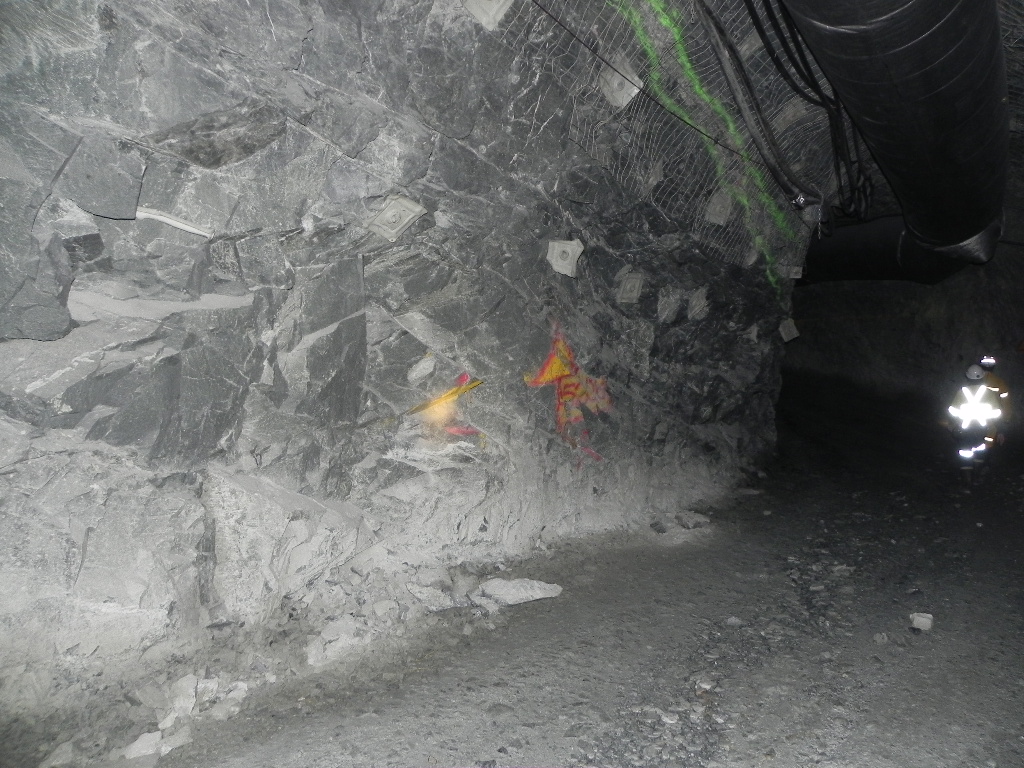 The open pit turned out to have less ore than expected and the underground ore head grade was lower than anticipated. The company spent a fortune underground trying to reach additional ore—but advanced too slowly and came in way over budget. Basically, they had a very expensive mill that was fully staffed and without any ore to process. The company burned through cash rapidly. The shares which peaked out at over a dollar went into a freefall as target after target was missed. Two subsequent capital raises proved insufficient and finally, the decision was made to do a 9 for 2 rights offering at 4 cents to bring in over A$100 million in additional capital. This money was used to pay off the outstanding debt and to pay for the completion of the horribly over-budget declines to finally access the ore.  A few months later, the shares dropped in half again to 2 cents. Early investors lost almost everything. Even investors in the rights offering were quickly down by half. Apex now has over 3.3 billion shares outstanding along with another 600 million warrants with a 6 cent strike. Did I mention that mining is one VERY tough place to invest?
Into this maelstrom, I decided to head out to Wiluna and figure out if there was a future here. There were a few things that piqued my interest. Wiluna is a well known ore body that I knew would take time to get going. The company trades for significantly less than they've so far spent on the mine. After being a hands off executive, Managing Director Mark Ashley, had recently decided to sack much of the current management team and move to the mine site to personally oversee things. My sources spoke highly of Mark. In addition, Chairman Kim Robinson had recently purchased nearly 7 million shares—which is something of a vote of confidence.  He bought millions more shares in the rights offering at 4 cents. There had been a number of significant new discoveries near existing underground infrastructure which should help production going forward. Finally and most importantly, after nearly a year of dreadful results, things seemed to finally be moving in the right direction. After troughing out at 25,000 tons a month, ore production had increased for two consecutive months along with higher ore grade. Remember, this was a mine with ore production issues. Everything else seemed to be functioning pretty normal. If they could turn it around and get the ore out of the ground, the shares sure were cheap. Was there a plan? Was there a future? Would they run out of cash before they could turn things around? Only in Wiluna would I learn the answer.
Wiluna is about as far from civilization as you can get. It's nearly 900 km from the southern coast of Australia and a two hour flight from Perth. The closest city is Kalgoorlie and even that's a six hour drive from Wiluna. It was worth the trip. Once you get there, you really get a sense that things are turning around. You also get to understand what went wrong. In mining, it's always the little things. Though the ore is only 500 meters under the ground, there are nearly 8 km of ramps before you exit the mine and reach the mill. For months, the mine has not had enough functioning trucks to transport the ore. Think about it. You are paying A$100,000 a day in payroll, yet you cannot bring your ore to the surface because your trucks are broken. This is crazy. Just buy extra trucks until you get the current ones fixed. They aren't that expensive. This is a question of having the right management on site to make those decisions. I think it is critical that Mark Ashley is now on site. There are dozens of these sorts of bottlenecks to be fixed. They're slowly being worked on and it shows up in the production results.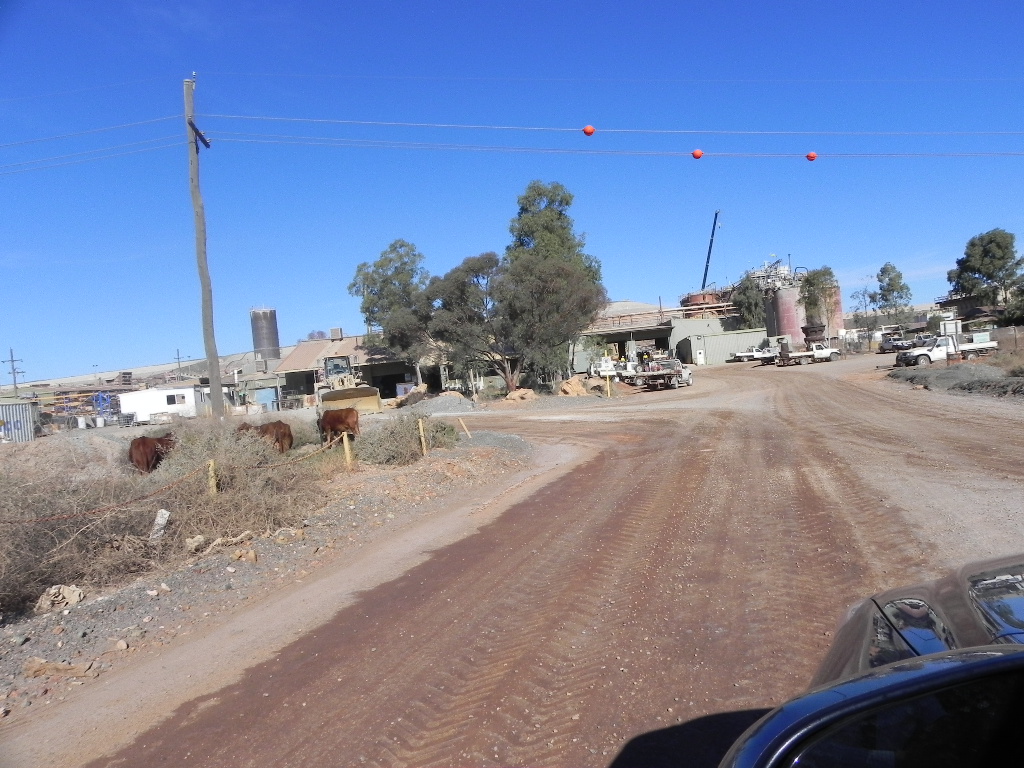 There are numerous changes in the works now. Apex will take over equipment maintenance—hopefully there will be much less downtime. Power generation is being reworked which should significantly lower power costs. Surface sources of lower grade feed are being analyzed—if economic, this could add significant tonnage until the underground ore finally starts flowing correctly. In general, they are thinking things through and working out the snags. New management is reassessing the mine and making the right changes.
I spent time with the new mine superintendent. I was very impressed. He has only been there a few months, but already underground development and production are on the rise. Before he came to Wiluna, it was largely dysfunctional. He's been involved in fixing a number of other mines. I think he was the right choice. I went underground and looked at the new high grade discovery at the Golden Age deposit. There is visible gold all over the place. No one knows how much tonnage there is, but this will go a long way towards increasing average grade while the company ramps up production at the other ore bodies. I looked at the process plant. It looks good. I was particularly impressed with the BIOX plant. Historically, when you flip the switch on a BIOX reactor, there are months of start-up delays. Apex did a good job here and recoveries are slowly improving.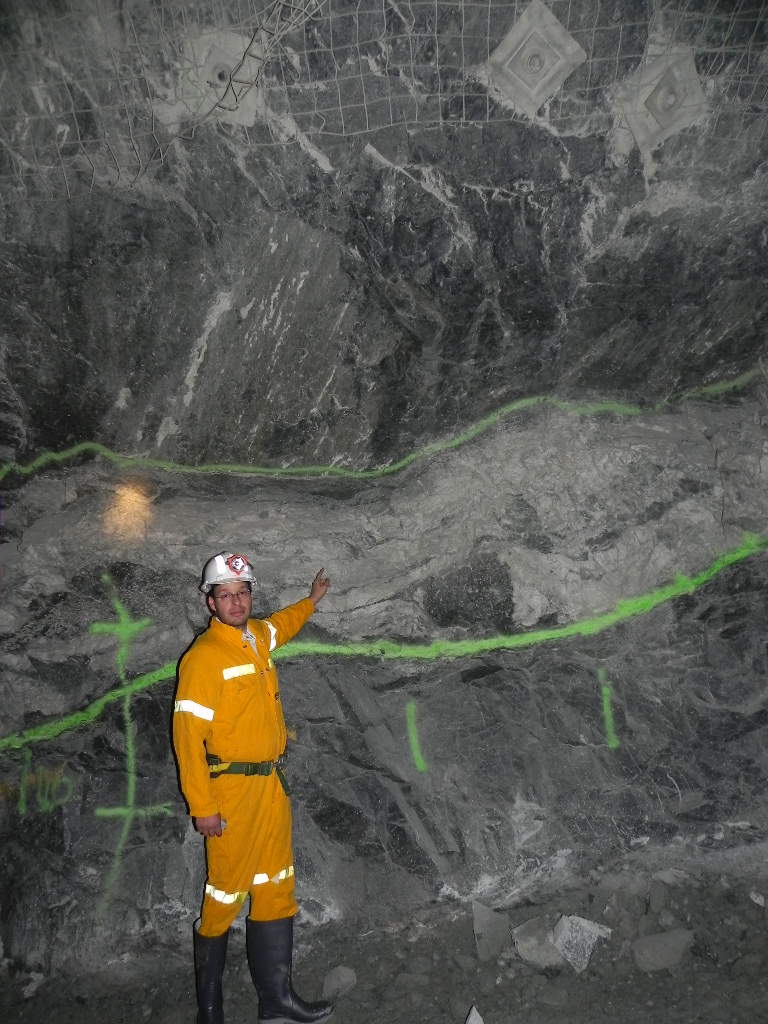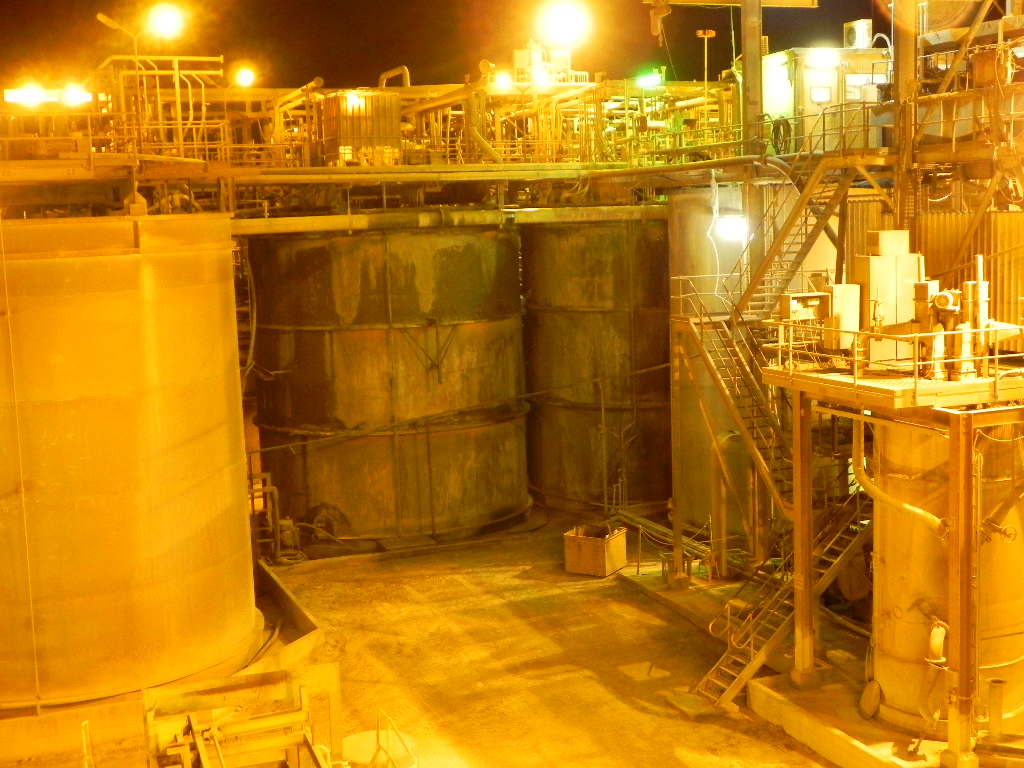 I hate to throw numbers out—this is a VERY back of the envelope view of the economics of Wiluna. It costs A$8 million a month to run the mine. This is the fixed cost of everything. That means that at current metal prices (A$ 1400) you need to produce about 5,500 ounces a month to cover your costs (or about 40,000 tons of 5.5 gram material a month with an 80% recovery). Any production beyond that, counts towards profits. The mill and BIOX plant cost a gram a ton to run (approximately A$ 40/ton). To simplify the numbers a bit, figure that the average grade is 5 grams, they get 80% recoveries and that produces 4 grams of gold per ton processed. After a 1 gram a ton cost of running the mill, you are left with 3 grams of profit per ton milled. Get that? So at current gold prices, every extra thousand tons of ore that you mine and mill each month, gets you 100 ounces of payable gold or A$140,000 in profits.
In the March quarter, Apex mined about 30,000 tons a month and produced 5,000 ounces a month—a loss. They have forecast that in April, they mined about 45,000 tons and produced about 6,200 ounces. Metal prices were a bit below today's prices, so they probably broke even. Can this mine get to 70,000 tons a month of production in a year? If they can, they have 30,000 tons of production beyond the cost of break even. This would be about 3,000 ounces of gold a month. On a yearly basis, you'd have 36,000 ounces of gold beyond the cost of production, or A$ 50 million a year in profits. If it traded at a market multiple compared to similar gold companies, you'd have the shares trading somewhere between 10 and 20 cents. That's a lot of upside from the current price of 1.9 cents.
Remember gearing? A mine as it ramps up to steady state production is a case of gearing in practice. Add in an increasing gold price and you have the chance for some serious upside. Once you have cash flow and a healthy cash balance, you can continue to expand. No one doubts that there's at least 5 million ounces of gold still contained in the Wiluna land package. It just costs money to get at it. It will also cost money to expand the mill. At 70,000 tons a month of ore production, Wiluna will produce about 115,000 ounces a year and A$ 50 million in profits at A$1400 gold. If things go right, could it produce 200,000 ounces a year within a few years? I'm clearly getting ahead of myself—back to reality.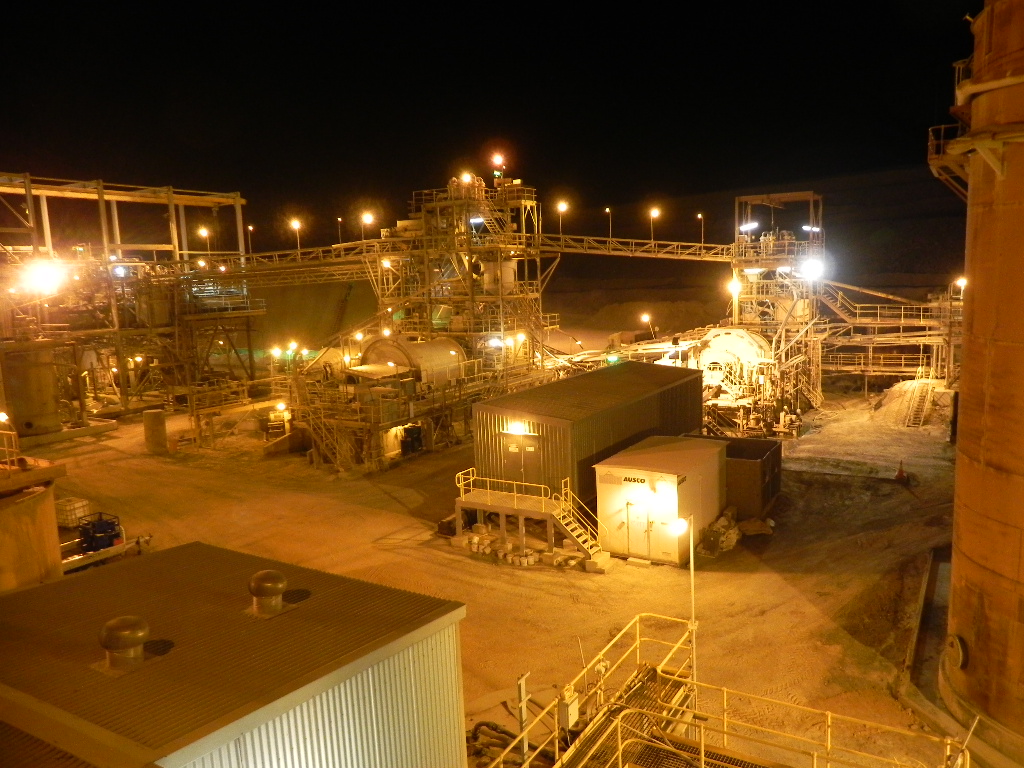 Mining is a tough business. Apex has a bit over a million in cash. They are sort of breaking even—barely. They have no margin of safety. The company is trying to sell their Youanmi project. They will likely get a few million for it in a fire sale. That will give them a bit of a cushion. Will it be enough? Will production continue to increase or were March and April simply flukes? The feeling onsite is that things are going in the right direction and the next few months should see some significant increases in production. Then what? Can it be sustained?
I don't want you to think that Wiluna is a perfect asset—it isn't. It's over a century old. Much of the best ore was mined out decades ago. Apex is now trying to pick up the scraps. However, at current metal prices, this can be quite lucrative. Old mines are problematic. Getting ore to the surface is time consuming. It's a 20km round trip spent spiraling upwards past old workings to the mill, then back again underground to where the ore is. It needs to be choreographed perfectly. Pushing development drifts is expensive at depth. Things go wrong. Most of the profits have to be put back into the mine just looking for more ore. This is a tough deposit—then again mining is tough. However, at 1.9 cents, I'm willing to take my chances. This just seems too cheap and a turnaround appears to be in the works. I spent a lot of time with Mark Ashley. I think he can fix Wiluna.
Unlike most smaller companies I invest in, there is no margin of safety here. I've been doing this a long time. If you invest in a dozen Apex type situations, you'll make a lot of money. However, you have to understand that quite a few of these will go to zero. I've sized it accordingly. Until they have a few more good months, I'm worried about Wiluna.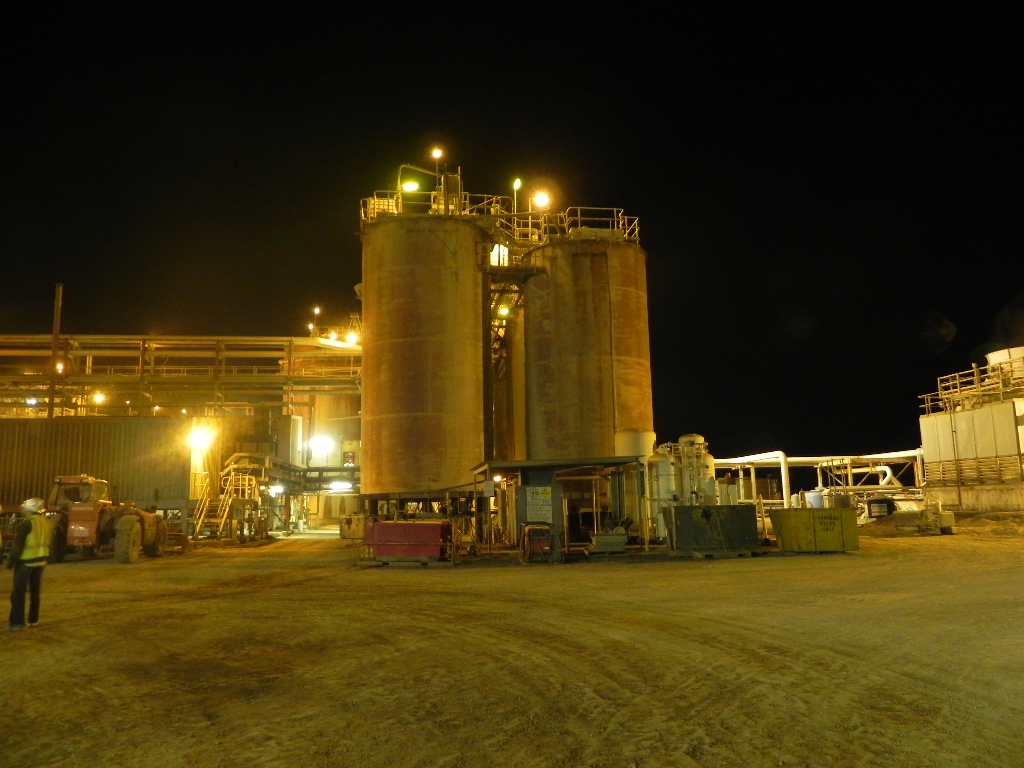 For a point of reference, many stocks in Australia trade for less than 50 cents. Quite a few sizable companies trade for less than a dime. I don't know why this is–it just is. I feel funny talking about penny stocks (2 pennies really). That's just how Australia is unfortunately.
Disclosure: My fund currently owns shares of Apex Minerals. I may buy or sell shares without further notice.