Please see Part I for the first 2 days of our trip.
As we travelled around, we got to visit dozens of small cities that I would never have had a chance to ever visit. When you pass by rapidly, they really don't look like much…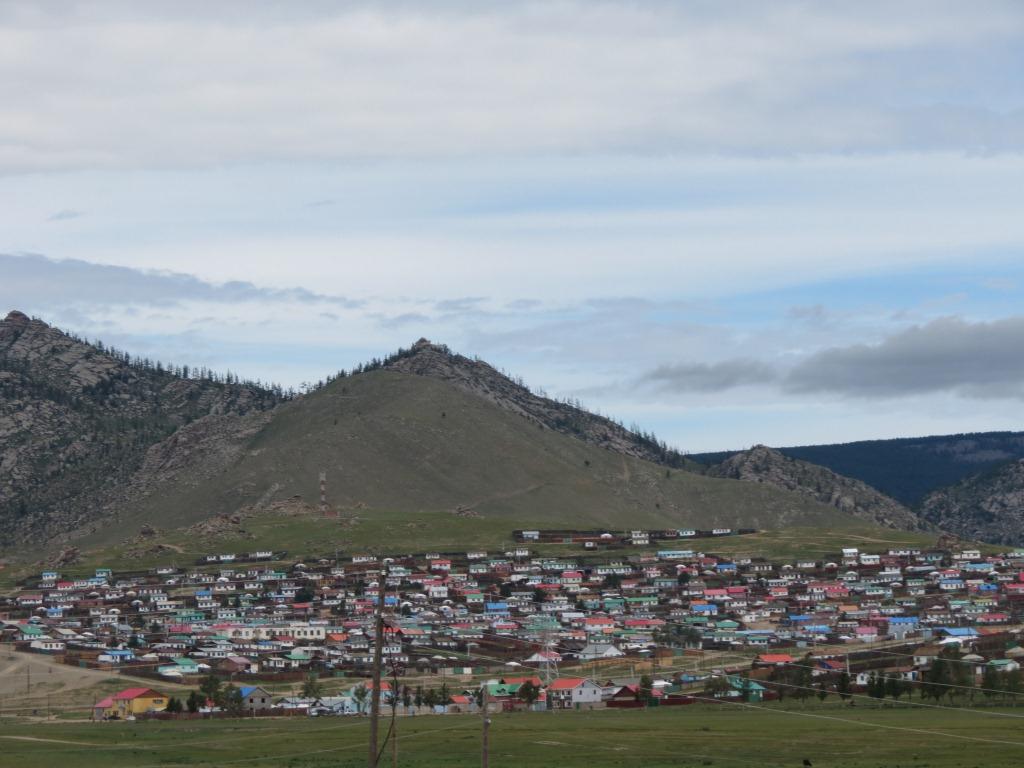 …but once you stop and look around, you find all sorts of interesting sites to check out and people to see…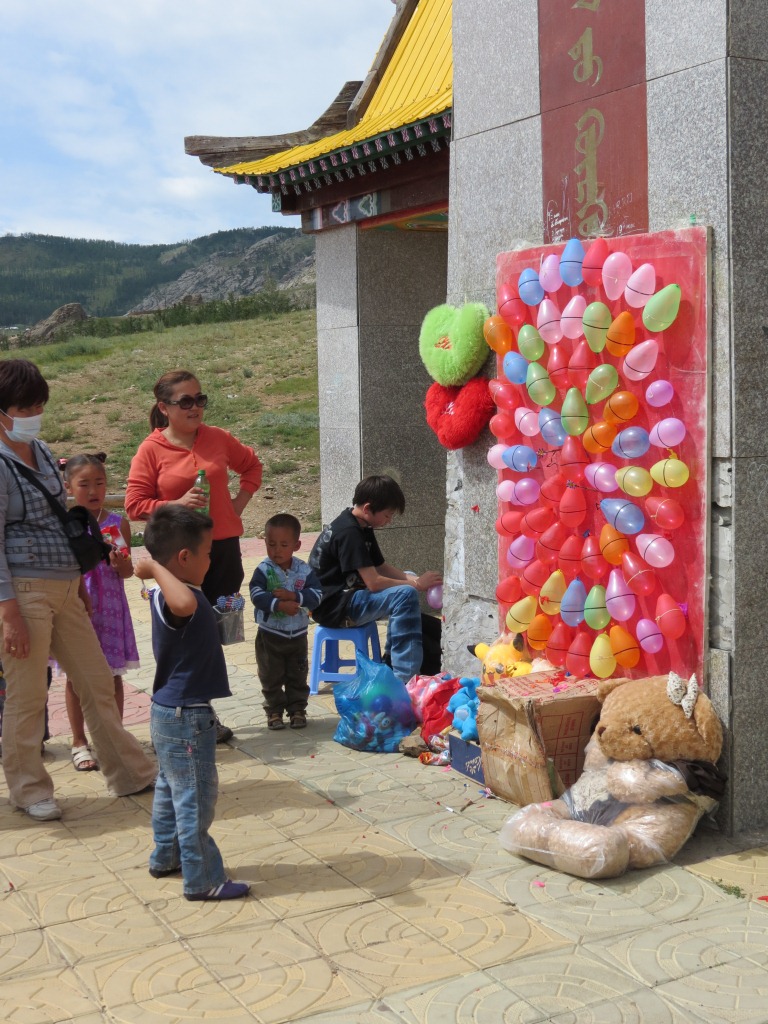 …like this young boy trying his luck out at darts….
or this herd of yaks enjoying the last few days of summer…
….of course there is Soviet era debris all over the place. One can only guess at what this factory once produced, or why some technocrat decided that this valley should have one factory and little else.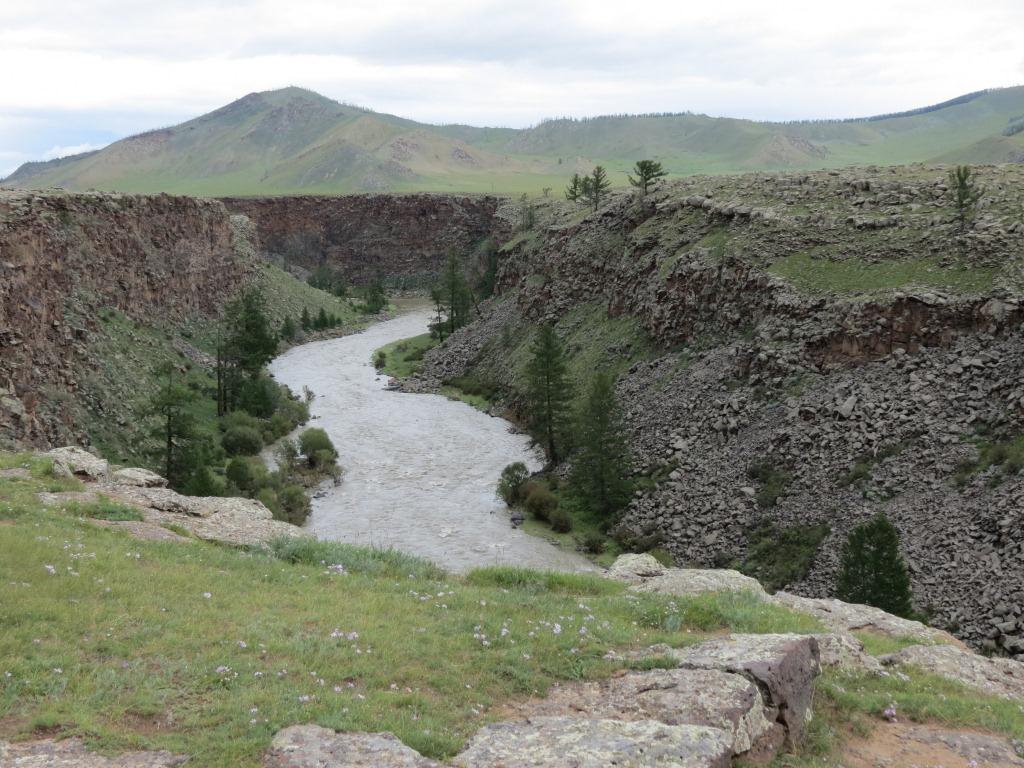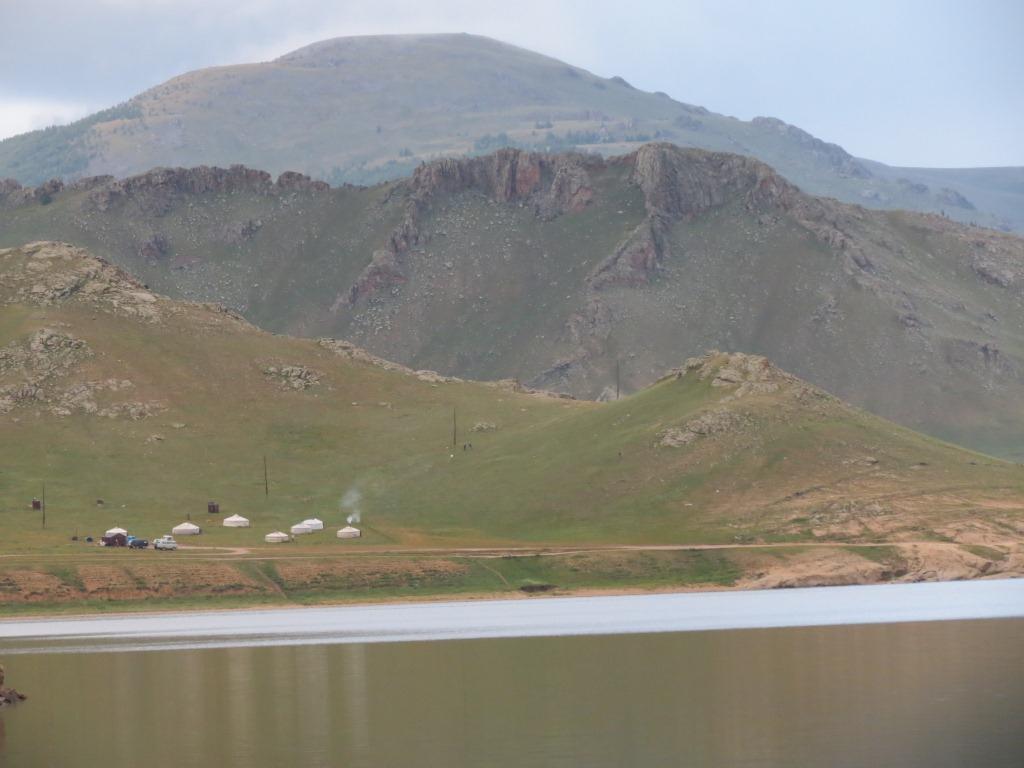 Fortunately, there is plenty of great scenery to distract you from the rotting industrial carcasses.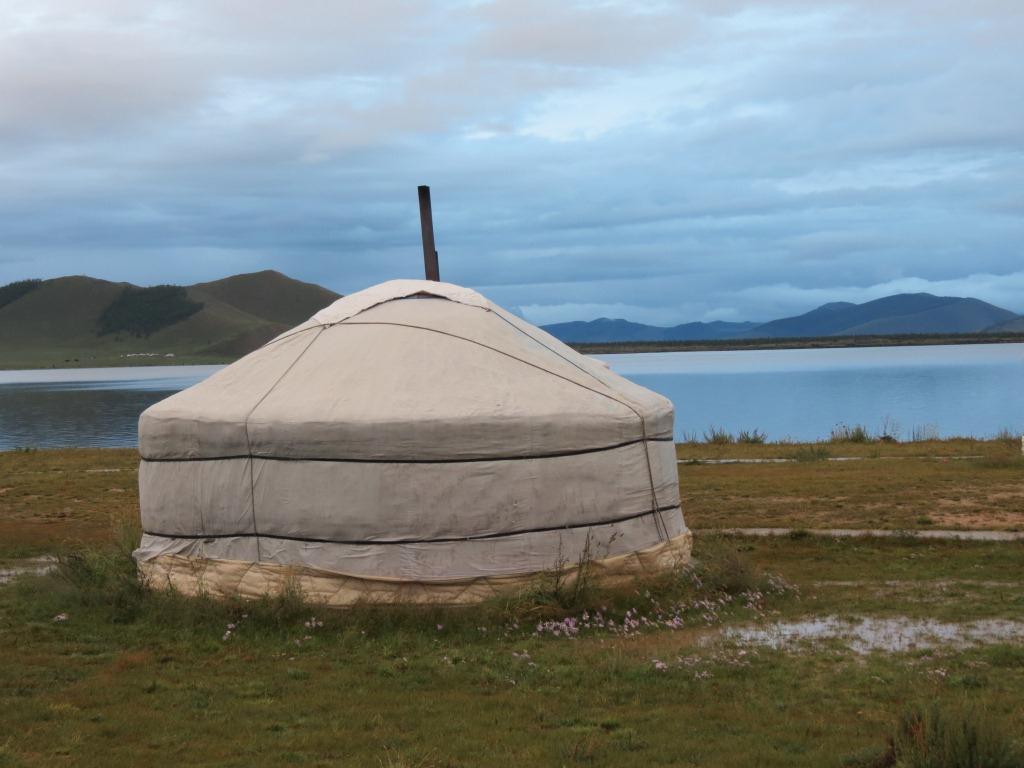 Finally we reached our home for the night….
…. beautiful Terhiin Tsagaan Nuur (White Lake) next to the Horgo Volcano
It wouldn't be mid-August in Mongolia without waking up and being reminded that winter is only a few short weeks away…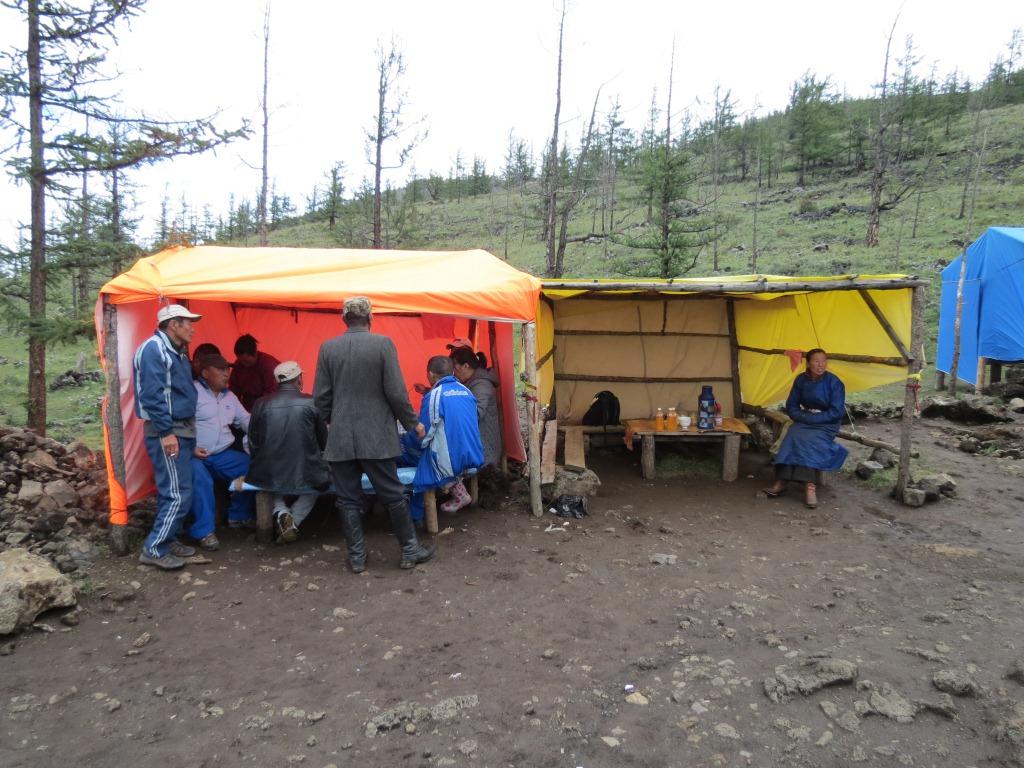 Before heading back to Ulaanbaatar, I had one last mission–to try a local delicacy served up by these vendors…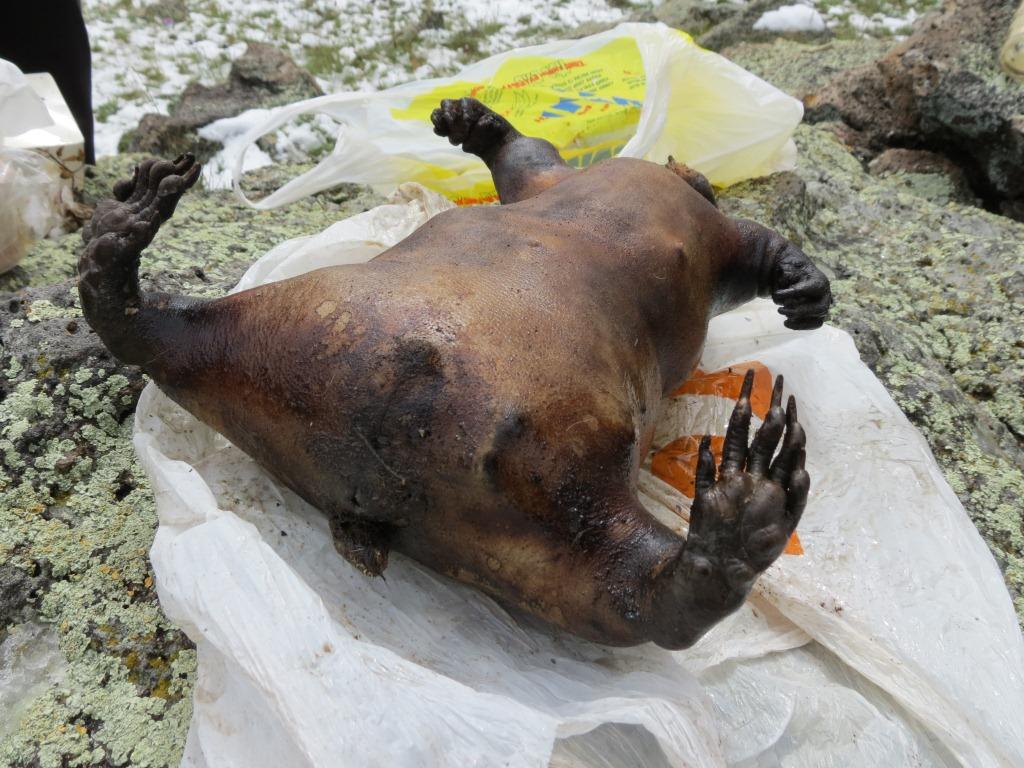 ….marmot (tarvag in Mongolian)….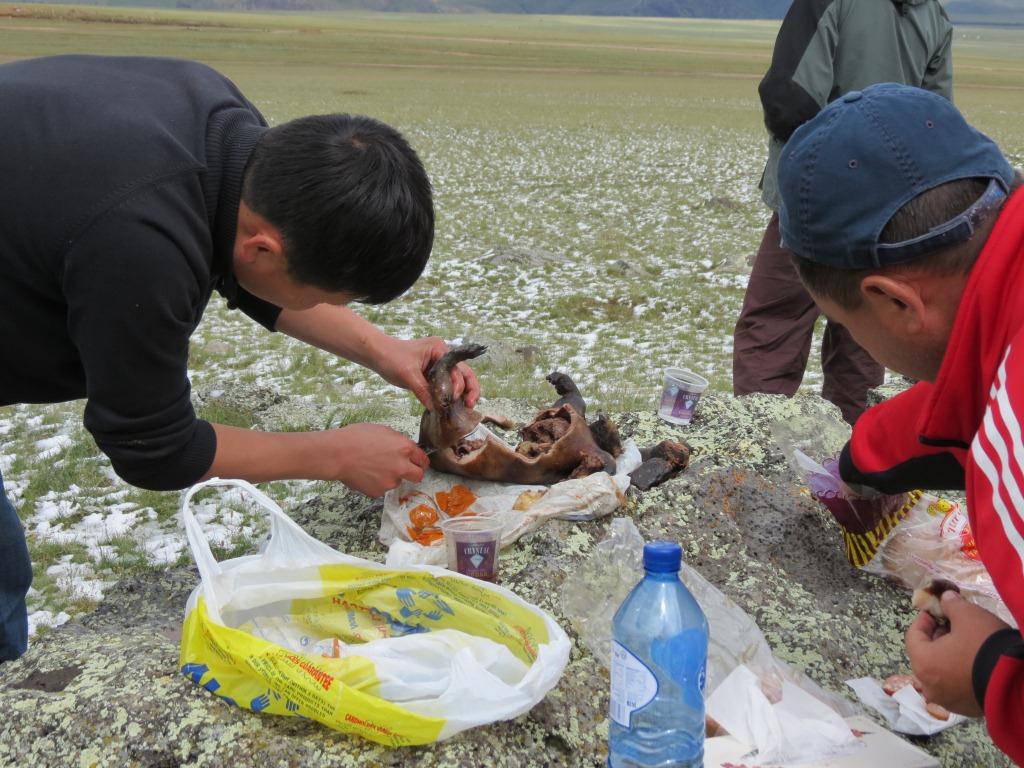 …fortunately, my friends are experts at carving it up. What does it taste like? It isn't bad. It tastes like marmot, I guess… Then, I drank a huge glass of vodka, to ward off the bubonic plague that they sometimes carry….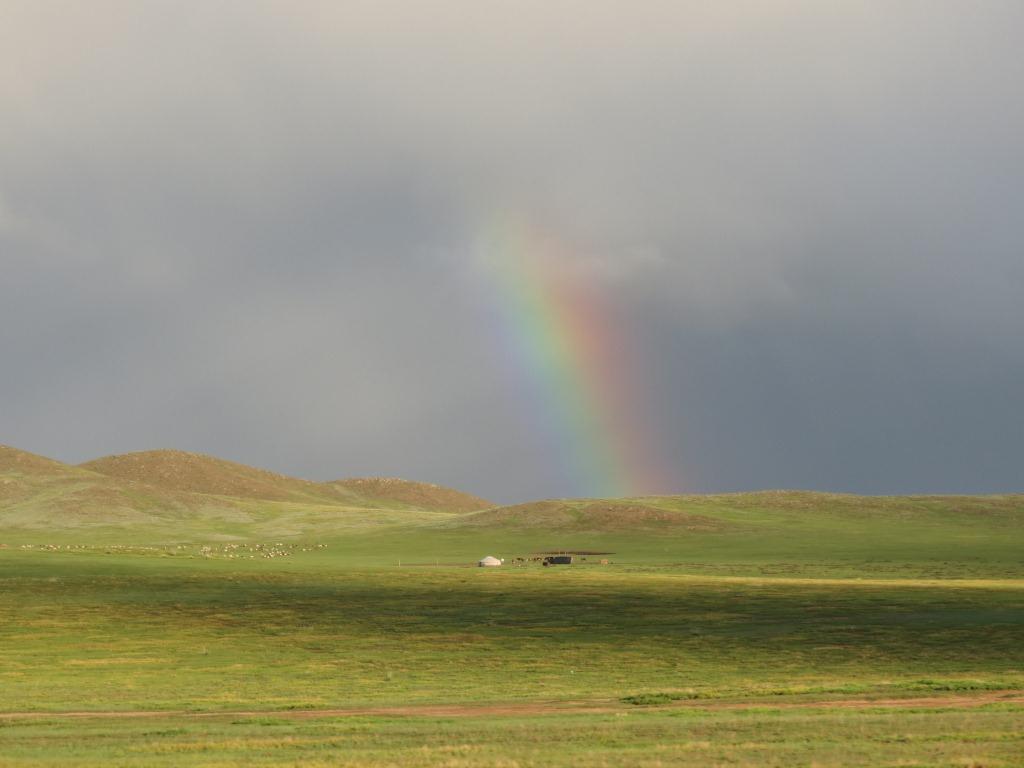 On the way back to Ulaanbaatar, we were treated to one final treat–a rainbow on the horizon. It's only fitting that summer lasts for a few short weeks here in Mongolia…. a full year of this would spoil us all.
All photos by Mili Martinez