Do you remember Gadzooks? Probably not (yet it had over 400 stores only a decade ago). In five years, I'll be able to ask you the same question about Wet Seal (WTSLA), Aeropostale (ARO), Body Central (BODY), Cache (CACH) and Pacific Sunwear (PSUN). You won't remember any of these because, despite having spent tens of millions a year in marketing, they have no brand equity. No one cares if they exist or not and someone will easily fill their empty slot at the mall, when they're liquidated. It will happen so seamlessly, that you won't even know they've disappeared.
The amazing thing is that very recently; these were all thriving businesses—with strong balance sheets.  What is even more amazing is how quickly the business can implode and go from profits to endless losses. Here are some excuses from recent press releases.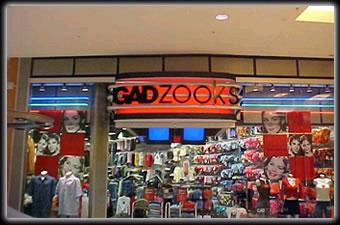 "We had a disappointing start to the year with strength across our dress assortments more than offset by too narrow of an assortment in key casual bottoms, and the decision not to move forward with certain casual and accessories offerings that were inconsistent with our brand positioning." (Cache Q1 – 2014 Earnings PR)
"…We saw positive comp sales in bottoms and lingerie, along with improving trends in shoes. This performance was however overshadowed by the continued challenges in tops and dresses…" (Body Central Q1 -2014 Earnings PR)
"…We took an important step forward in the transformation of our brand with newness across our full merchandise assortment in the third quarter.  However, we were disappointed in our overall performance as customer adoption is occurring more slowly than we would like…" (Aeropostale Q3 -2013 Earnings PR)
They act as if they just did better at positioning their tops or bottoms, the profits would return—but that is not the case. Walk around the mall—most of the retailers have the same stuff. There is almost no point of difference—a fickle consumer and minor tweaks in style are the difference between feast and famine in this business. This isn't like an office REIT where you can replace your head of leasing and fix vacancy. If people stop caring about your product—it takes years to reinvent yourself and by then you're probably gone.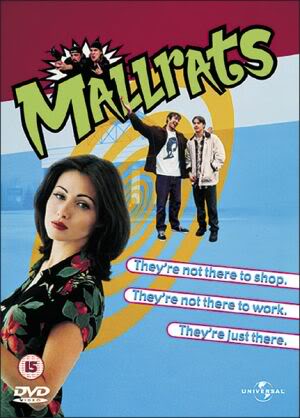 You cannot invest in these mall retailers based on their balance sheets either. Aeropostale had no debt and US $231.5 million of cash at the end of 2012. At the end of the first quarter of 2014, it had only US $24.5 million of cash and had borrowed $US 8 million of it. The cash simply melted away in one year of bad comparable sales.
I like to think about bad businesses, so I can avoid investing in them. I have to say, that one of the most seductive places to lose money is in a struggling mall retailer with a strong balance sheet. It always seems like they have the liquidity to make it until they can fix their fashion style. There is a lot of fixed cost in the business, so a small change in revenue, creates a lot of cash flow and you look at cash flows from prior years and think about the potential upside if they can re-claim a small portion of their past brand loyalty—however, this rarely happens.
With the continued decline in consumer spending in the US, I think we will see many more of these retailers that go from optically cheap, to bankrupt in 2 years. Be careful—or you'll get Gadzook'd.
I have no positions in any of the companies mentioned above.