For most of my life, tequila was something I gagged on at 4am, because some asshole thought it would be "fun to do shots." Yet, throughout my many recent trips to Mexico, I experienced faint hints of what quality tequila tasted like. I quickly learned to avoid the mass produced commercial product out there and instead sampled small batch brands—often led forward by those who claimed to be experts in the craft. I liked what I tried, but I knew that nothing would do justice except a proper education in Tequila itself. As I was already organizing a Mexican road-trip with friends, I figured, we all might as well go 500km out of the way and explore both tequilas—the city and the libation. Besides, with overall US tequila consumption growing 10% a year and premium consumption growing nearly 50% a year, maybe there was an angle for a bunch of drunken portfolio managers to explore.
Tequila itself is unique, as it is one of the very few alcohols to take the name of the city it is produced in, instead of a region. After many a fraternity night essentially doused in the stuff, I assumed that the city would be set up for drunken tourism—a Bourbon street in the highlands of Mexico. Let's just say it wasn't what I was expecting. There are some tourist accoutrements, but in reality, this is a sleepy sixteenth century village of about 25,000 people—most of whom are in some way or another, tied to the tequila industry. Then again, given how remote the city is, it shouldn't be a surprise that the tourists making the journey are true tequila aficionados—not the rowdy fraternity boys I expected to find.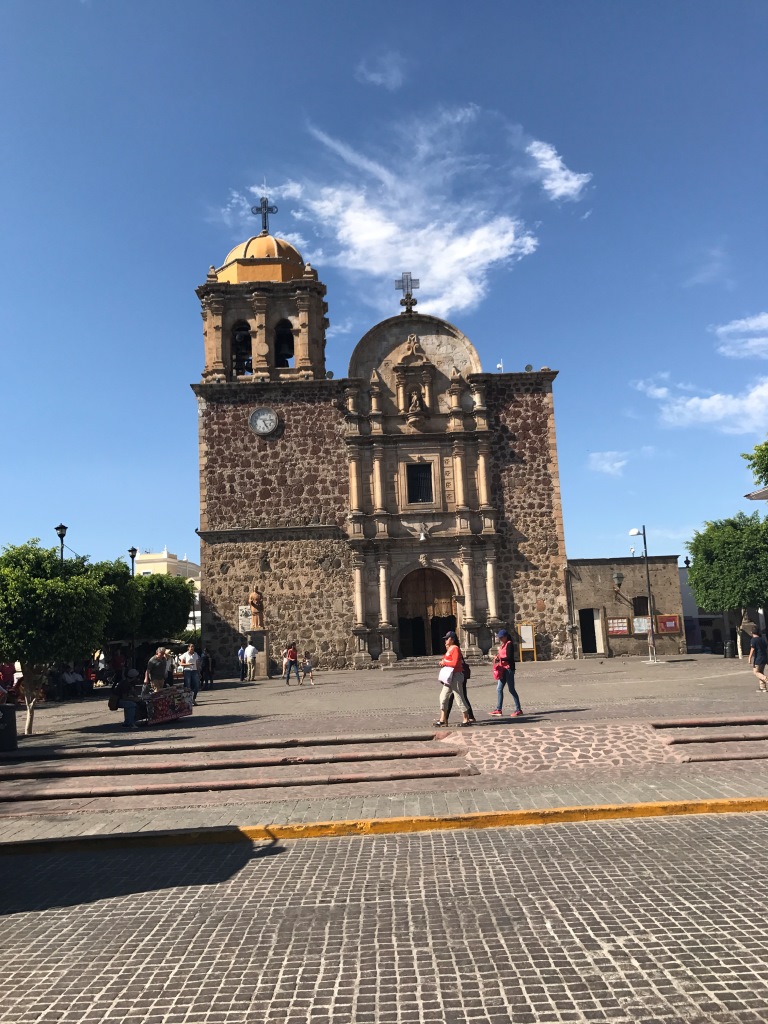 The leisurely town square in Tequila
After a leisurely lunch, we made our way to La Cata, Tequila's best (and only) tasting room to get educated by a true expert, Clayton Szczech. While I can describe the dozens of varieties we sampled, that won't do justice to the unique flavors—besides, by glass number 5, I sort of lost track of what I was drinking. What I do remember is our talk about the tequila industry itself.
Tequila comes from blue agave plants, primarily from the state of Jalisco and a handful of surrounding areas (the appellation). Production from other regions is considered mezcal. This limited growing region has created unique problems for producers. To start with, the plant takes 7-10 years to mature and will rot if not harvested at maturity. Since only the inner stem is used, it must be replanted after harvest and the wait until harvest begins again. With demand growing rapidly, this has led to perpetual cycles of boom and bust—just imagine how hard it is to predict demand for a product a decade into the future. Meanwhile, the cycles can last for many years due to the time it takes for a crop to mature. When we arrived in Tequila, the price, at 13 pesos per kilo was on the upswing—having been at half a peso per kilo just a few years earlier. Then again, that bust was epic and caused by a peak price of nearly 40 pesos per kilo (adjusted for exchange rates) back in 2000.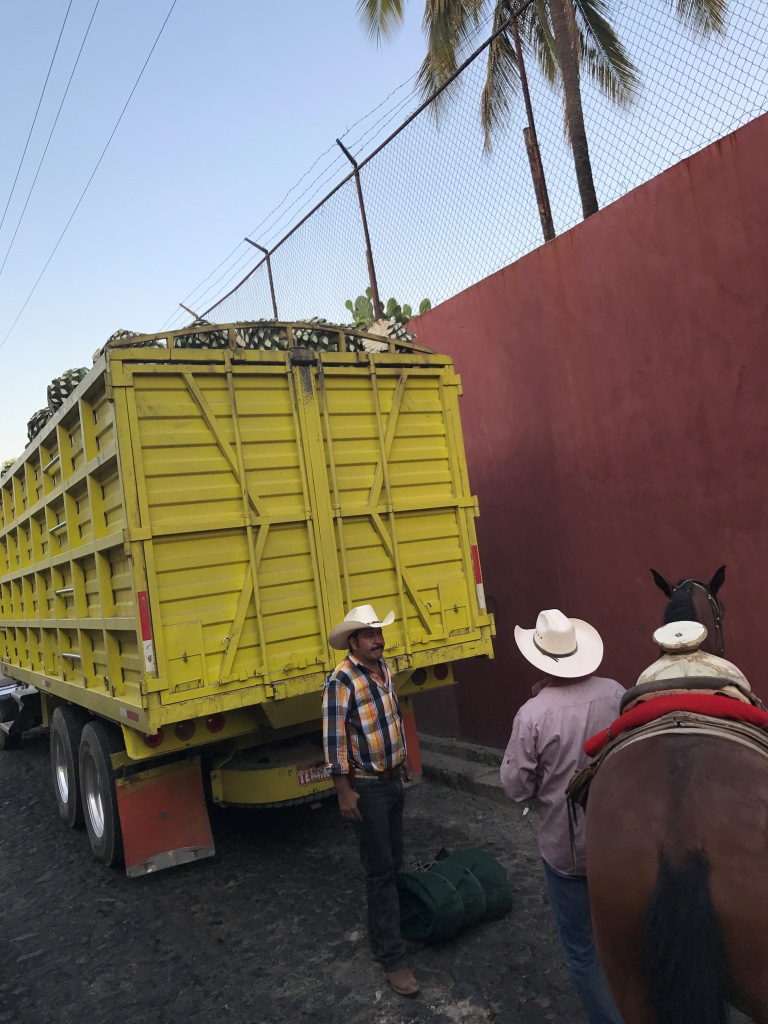 In all commodities, the cure for high prices is high prices. In the early 2000's, farmers raced to plant agave, dreaming of heady profits, only to have most of their agave rot on their fields around 2010 since the glut was so extreme that it didn't even pay to harvest it. That experience even led farmers to tear up their young plants and now there is a growing shortage again. The magnitude of this boom and bust cycle is unique for an agricultural commodity. If wheat doubles, that's a huge move. Agave is up nearly 25-fold in 3 years and no one expects the price to pull back until larger crops can be harvested around 2020. Agave has had an epic move. Who needs futures or leverage, if you can capture those sorts of moves with physical offtake agreements? In a country with high interest rates and a lack of access to capital, I'm sure there is a business here. As everyone attested, the big guys are calling the shots and screwing the farmers who need access to capital.
The big distillers have the luxury to use grower loans to lock in supply when it's cheap. Alternatively, they can store semi-processed product for years in order to smooth out these cycles when the price is high—buying agave when it's cheap and storing it by the millions of gallons for when the price appreciates. Of course, that's why most of the tequila you drink tastes like diesel—it wasn't meant to be stored semi-processed. To a bunch of hedgies, this sounds like a system that is ripe to be disrupted—fortunately, we all scheme best when inebriated…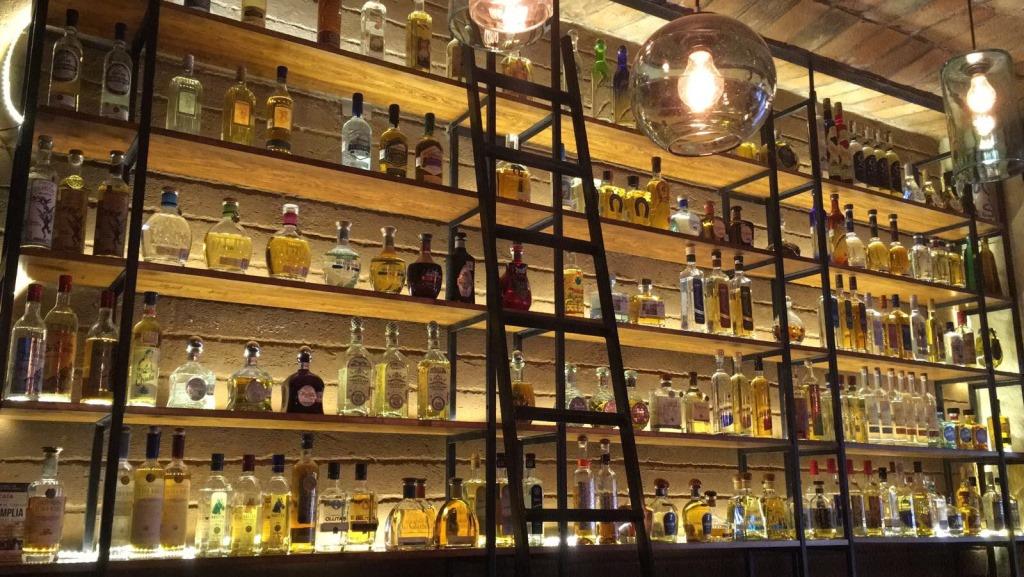 As we went through La Cata's wall of tequila, another recurring question was; how do these brands intend to differentiate themselves in the market? Unlike the whiskey bars now popping up everywhere, there aren't a lot of tequila bars in the US for sampling all the brands out there. Americans often have to buy a full bottle to try it—hence the tequila sales effort is focused on the bottle design—unlike with whiskey. We saw some real works of art—much of it hand-blown. Interestingly, while a lot of well-known global brands will tell you that they're "super-premium," once you try the good stuff, you realize that there is still plenty of room globally for a super-premium brand of tequila—the true high ground hasn't yet been claimed. Unfortunately, grubstaking a young brand is too much like venture capital. While established liquor brands have insane returns on capital, most start-ups fail to be noticed and ultimately go bust. This was a business that we would leave to someone else.
After a week on a bus full of hedgies, the conversation naturally turned back to the usual talk of which industries are due to be disrupted, which companies we should target for activist campaigns and which of our friends has had a big score lately. We sipped a few more glasses of tequila and continued to think out an angle on the rapidly growing tequila industry.
Unfortunately, all that drinking got us hungry and we weren't going to bed without some quality street tacos.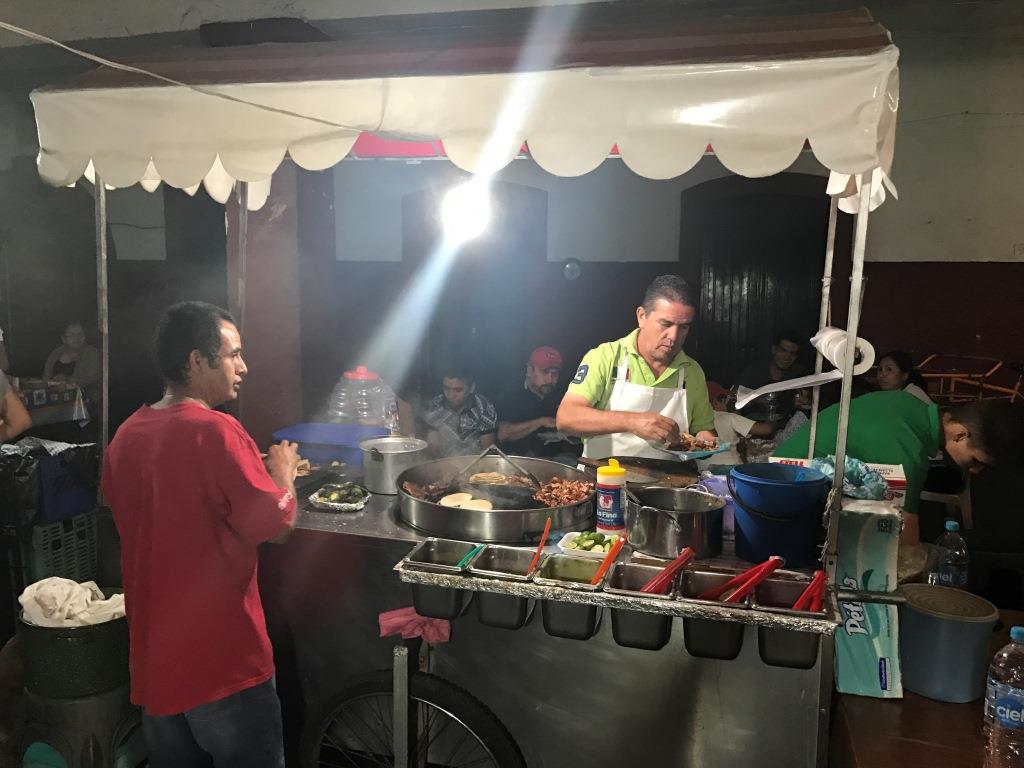 If you are ever in Tequila, seek this hombre out. He's mastered the taco craft.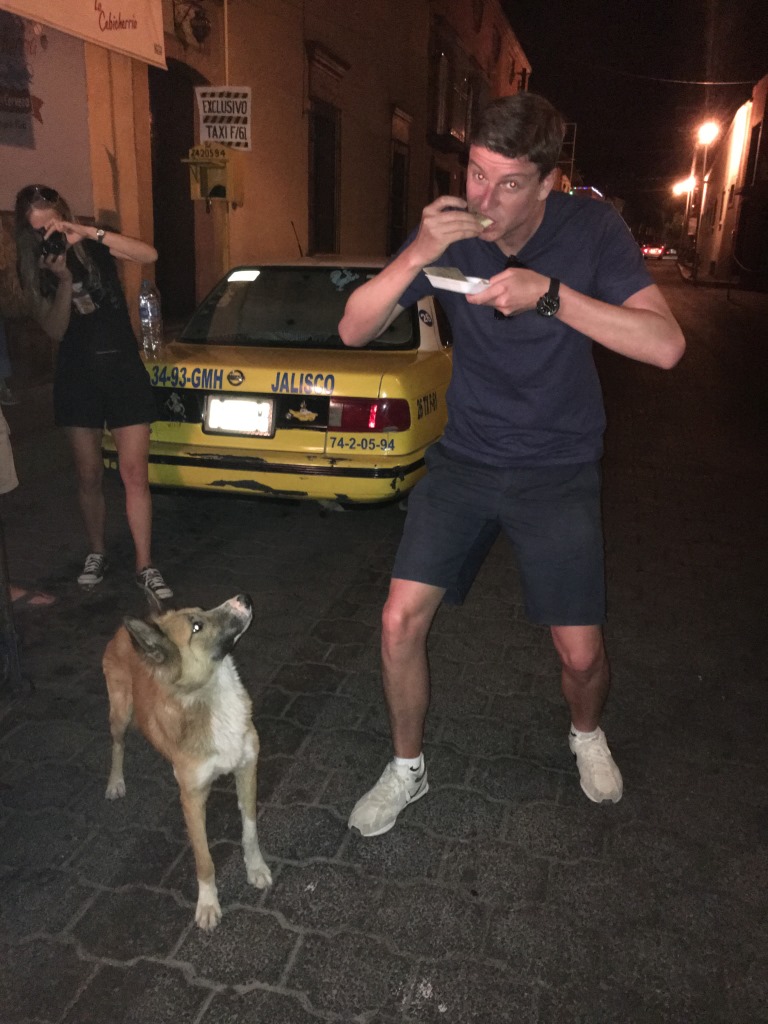 RBC Portfolio Manager Sacha Imbert devouring tacos. Even the local dogs were amazed.
To be continued….