Over a decade ago, what started as a semi-regular email to friends, morphed onto this site, mainly due to the difficulties of sending travel pictures through email attachments. With that in mind, I'm going to share some pics from my recent trip to the Azores. Sorry, no stock picks, but that's fine because the Azores are absolutely incredible…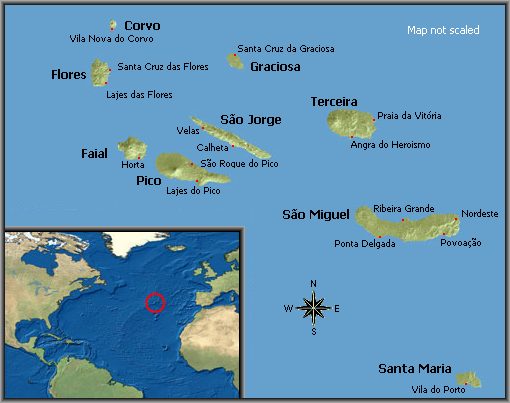 Quick history lesson to start. While there's some debate on the exact dates (go to Wikipedia if you care), the Azores were discovered and settled in the 1400's. While the early settlers were farmers, a quick look at the map above should convince you of how strategic the Azores were in the age of sail–especially as Portugal's far-flung global dominions expanded. Simply put, the Azores were pretty much in the path of anyone going to or coming from Brazil, Africa and Asia (think Macau). Vessels would stop to re-provision, and as you can imagine, this made the Azores quite wealthy. It also led them to constantly be fought over. As sailing technology improved, stops in the Azores become less necessary and the 9 islands faded in importance. There were brief booms due to whaling and citrus, but overall, the Azores became a place that people emigrated from–going to places with greater opportunities. As a result, the islands have beautiful scenery, some quaint older cities and surprisingly few people.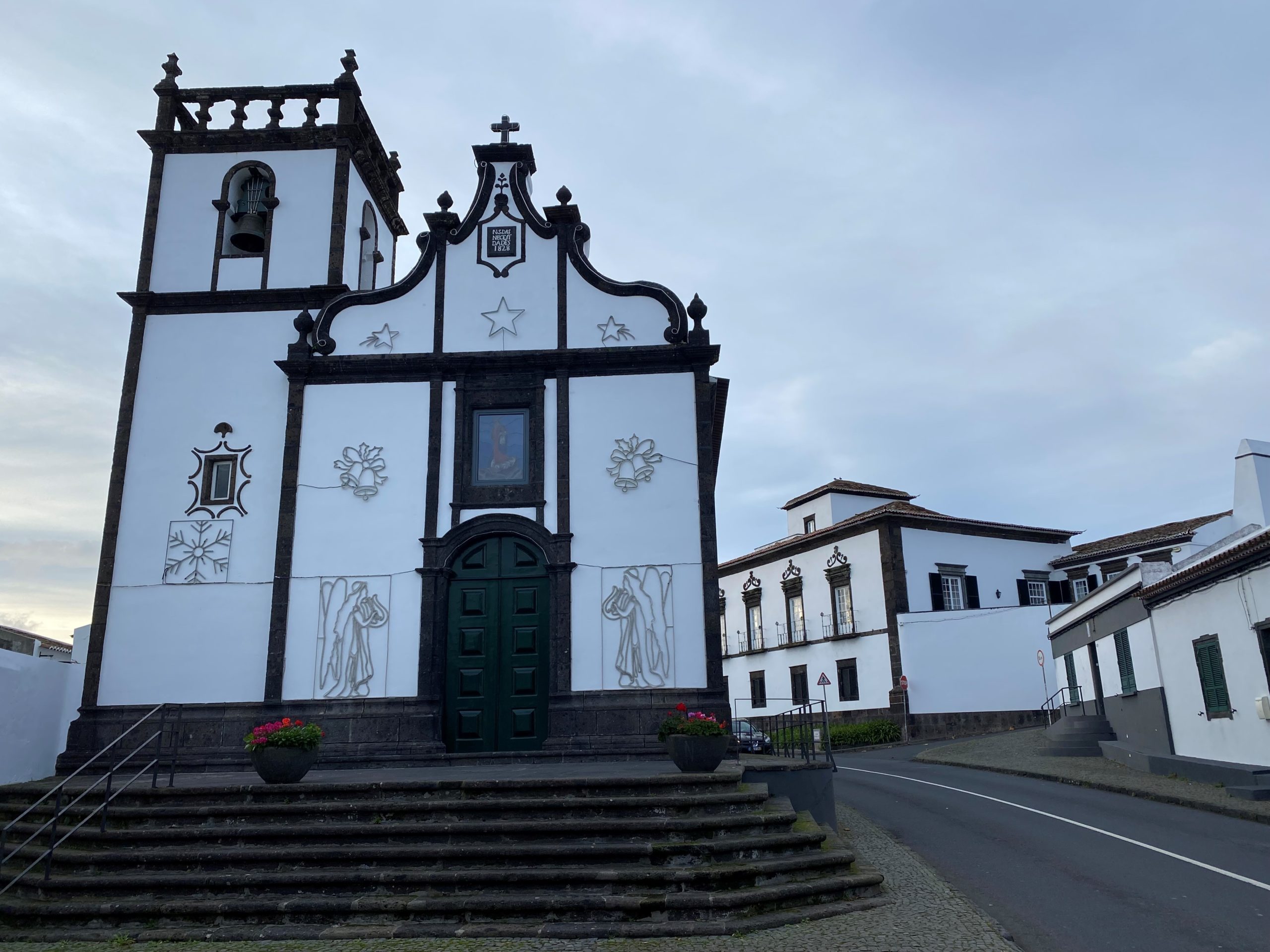 We were warned that going during the winter was foolish. We were told it would rain pretty much non-stop (which was true). However, we also got plenty of clear days. Why the Azores in winter? Let's just say that after an amazingly good year, I wanted to travel and there just aren't too many countries that are willing to take me.
The Azores seem to be an odd outlier in the Eurozone. As an autonomous region of Portugal, they get to enact their own Covid policy. Their policy is simple. Take a PCR test once to land, then ignore COVID. There were few masks and even fewer requirements. The Azores are the Florida of Europe.
We went hiking almost every day and ultimately visited 4 (Sao Miguel/Terceira/Faial/Pico) of the 9 islands–not bad for 3 weeks of travel. Those are also the most populated islands (roughly in order of population from most to least). Let's get on with the tour. In Azores (Part 1), I shared some views from Sao Miguel. Here's a few more…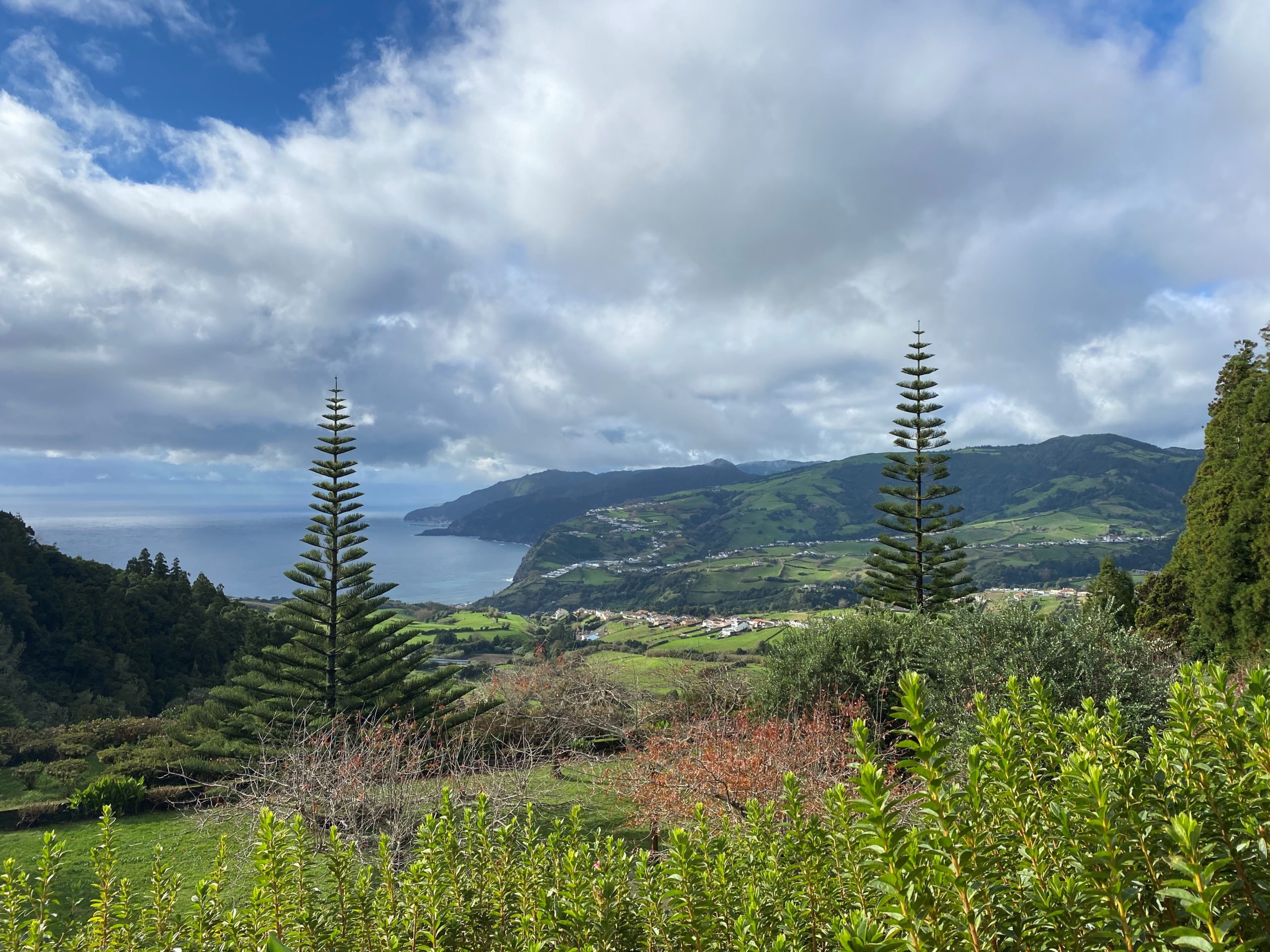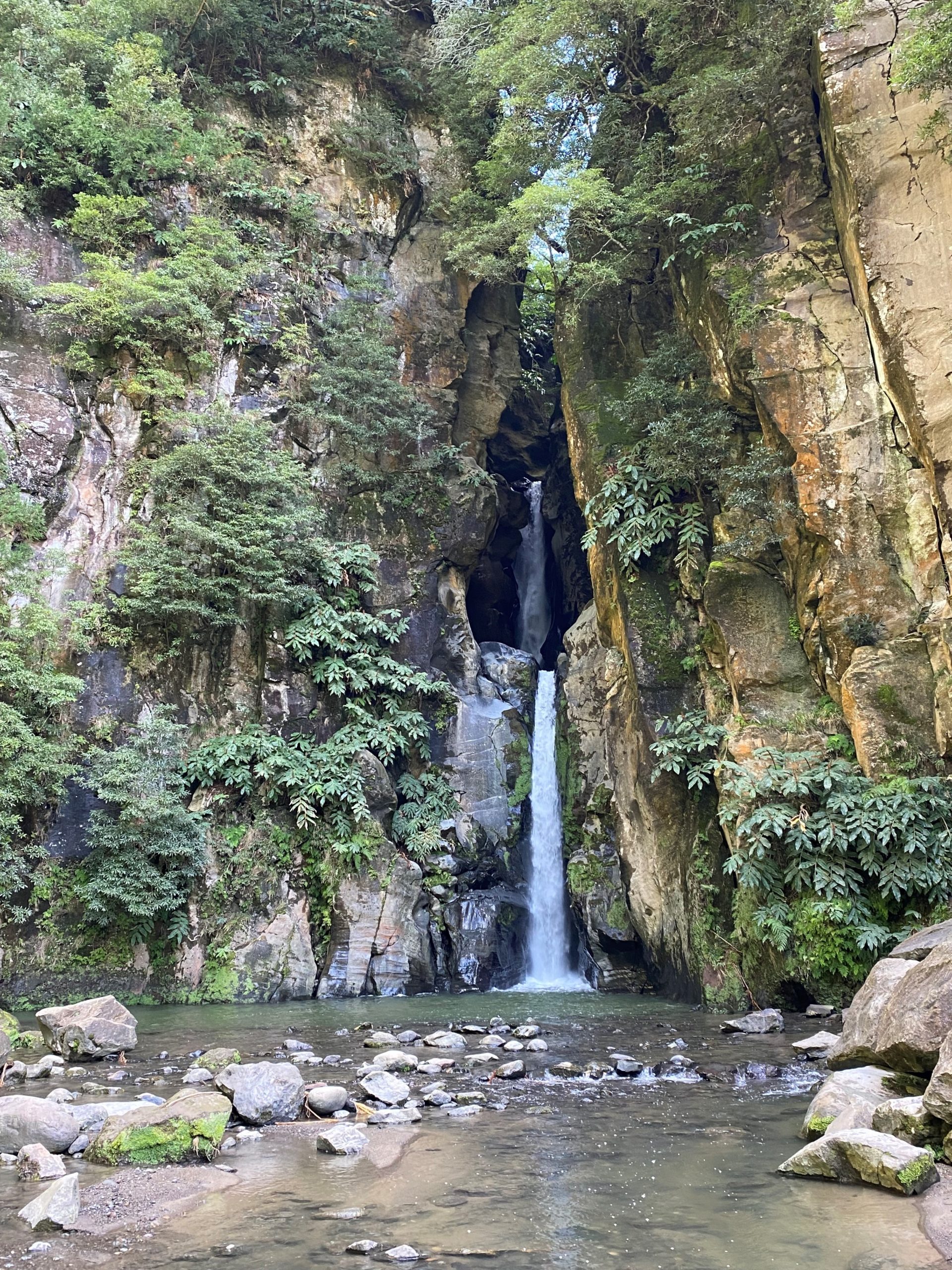 Let's move onto Terceira. Why that name? Supposedly it's the 3rd island to be discovered.
The only large city in Terceira is Angra do Heroismo. Due to its port, this city became key to Portugal's international empire as the majority of vessels stopped here. Then, it was sort of forgotten by time. Quaint and still beautiful…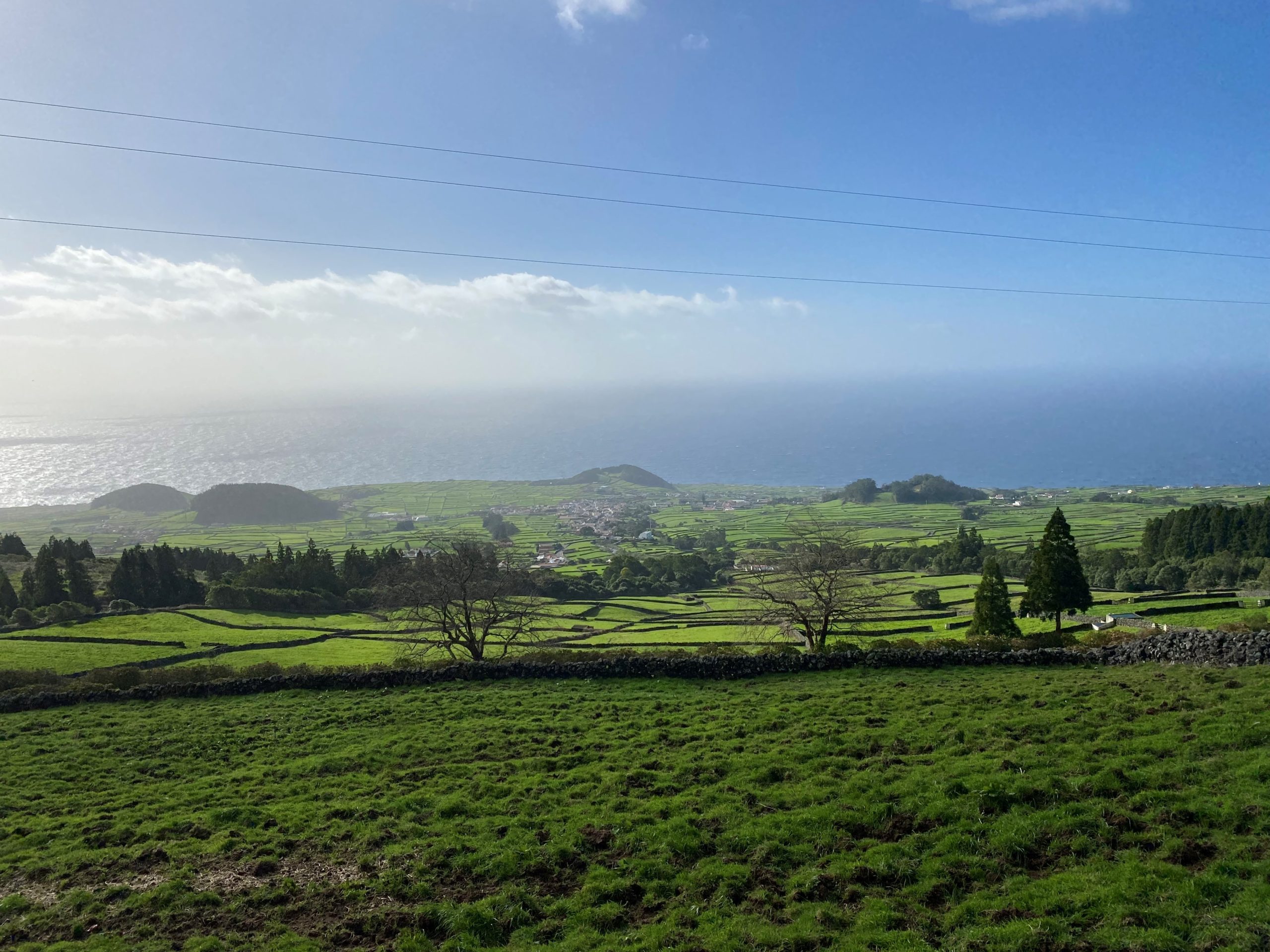 As it rains pretty much all day, every day, the countryside is an amazingly lush green, punctuated with lava rock walls…
Of course, beautiful scenery is only part of it. When I travel, I try everything, especially the food.
In Part 3, we're going to explore the last two islands (Faial and Pico)…